Lenten Prayer Guide: Introduction
Introduction: Walking Together Through Isolation
By Ruth Brown
Spiritual Formation and Prayer Ministries Director
We invite you to 'walk' together with us for the next few weeks, even though we are isolated from one another these days. Do facilitate this, we've created a Lenten Devotional Guide, written by a diverse group of InterVarsity staff members – a member of our finance team, campus ministers, camp directors and office managers, just to name a few.
Lent is a season, designated by the church historically, to help Christian believers prepare their hearts to draw closer to Jesus on his journey towards death and resurrection.
The word Lent comes from an old English word meaning springtime and a Latin word lente meaning slowly. This time points us toward spring and invites us to slow down and simplify our lives. Many choose to give up enjoying certain foods or pleasures during Lent to open themselves up to more of God.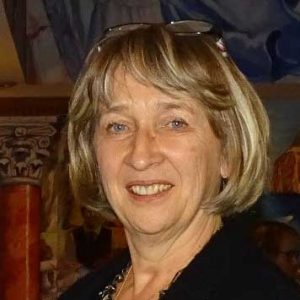 There are 40 days in Lent, similar to the 40 days Jesus spent in the desert as he prepared to enter his ministry (Matthew 4:1-11). Jesus fasted and prayed in the desert.
"Lent invites us to stop eating, so to speak, whatever protects us from having to face the desert that is inside of us. It invites us to feel our smallness, to feel our vulnerability, to feel our fears, and to open ourselves to the chaos of the desert so that we can finally give the angels a chance to feed us." 1
This year, Lent begins February 17 and ends April 4, Easter Sunday. That's 46 days minus six Sundays, which can be understood as 'days off' from Lenten practices. Let's walk these days together.
This Lenten prayer guide is composed of reflections from members of our staff from across InterVarsity's ministry, tying the last words and actions of Jesus to our own diverse experiences. We trust that the Spirit of God will inspire and challenge you as you spend time with Jesus on his road to the cross, death and resurrection. In these days of vulnerability and hope, together we look to Jesus for his path forward. The week following Easter also holds a few reflection opportunities to help us ease into ordinary time again.
1Ronald Rolheiser. God For Us –Rediscovering the Meaning of Lent and Easter, Paraclette Press, 2014, p xiii
Read all of InterVarsity's 2021 Lenten Prayer Guide:
Related posts