JOIN US THIS SUMMER
Young adults who give time to working with and caring for kids and teens make a significant impact on their lives. In fact, this kind of leadership is the heartbeat of InterVarsity's ministry.
JOIN OUR TEAM TODAY!
SUMMER CAMPS ACROSS CANADA
InterVarsity Canada's nine camps provide amazing opportunities for kids from five to 16 years old to discover more about God, more about themselves, and more about life. But we can't serve these campers without a committed staff at every site.
MAKE A PROFOUND IMPACT
The significance of university students investing in the lives of younger kids can't be overstated. It makes a profound difference, and it's the heartbeat of InterVarsity camp ministry. That's why we're looking for enthusiastic, Christian teens and young adults who are interested in serving God in a camp setting.
GROW AS A LEADER
Join our team and build lasting relationships, work hard, and have a great time — all while making a powerful impact in the lives of children and youth. Whether you work in a paid position or as a volunteer, you'll be challenged, energized and equipped all summer long.
POTENTIAL SERVING OPPORTUNITIES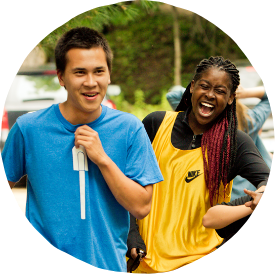 CABIN LEADER
Working directly with groups of campers. Caring and being responsible for the campers spiritual, mental and physical well-being while at camp.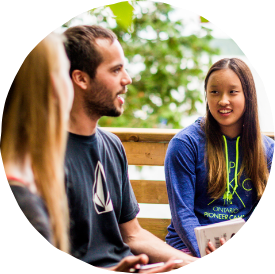 LEADERS-IN-TRAINING STAFF
Investing in the next generation of leaders. Working with 15 and 16 year old campers who are interested in future leadership roles at the camp. Helping to equipment them for leadership roles through bible study and understand faith and calling.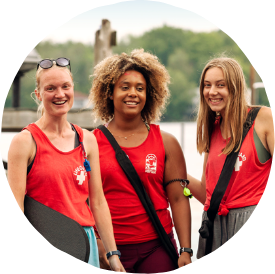 PROGRAM STAFF
Numerous programs are run through the camps. Staff help run recreational programs and care for campers as they try new activities and learn skills. Staff also lead Bible studies and engage in conversations that help campers explore and grow in faith.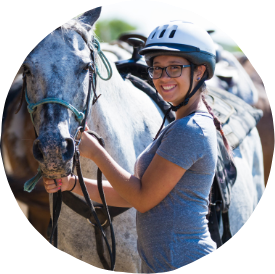 HORSE STAFF
Not available at every camp
While working with our 4 legged staff you will also be involved with implementing lesson programs, barn management, and camper safety in our riding program.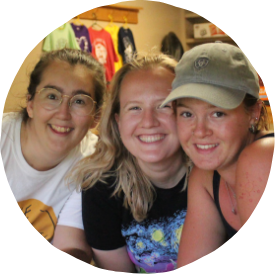 SUPPORT STAFF
Supporting all areas of the camp from maintenance to food prep. And all other areas.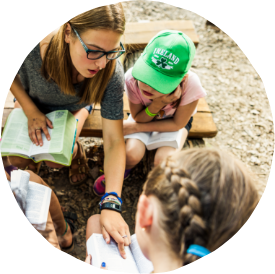 We are seeking followers of Jesus who are committed to helping both campers and fellow staff live Christ-centered lives. If this describes you, we'd love to hear from you!
ARE YOU INTERESTED IN SERVING AT CAMP? LET'S CONNECT!
Fill out the form below, and someone from our team will reach out to discuss opportunities for next summer! We can answer your questions and find the right position for your passion and skills.