Lenten Prayer Guide: Week 7
Palm Sunday
By Janna Ehrenholz
Campus Minister, High Schools, Calgary, AB
Reflection 1: Sunday, March 28
Scripture: Matthew 21:1-11
As the shock and fear of 2020's initial lockdowns began to fade into annoyance, some posts appeared on social media naming that season a year ago as the Lentiest Lent that ever Lented. Even after Easter, the restrictions that made Lent extra Lenty continued. Now here we are a year later in another particularly Lenty Lent.
Despite a year of COVID restrictions, we have found ways and reasons to celebrate. Friends of mine purposely timed their engagement so that they could get married during COVID because COVID enforced simplicity on weddings. They somehow managed to land their wedding date just before a new wave of increased restrictions hit, so they had quite a few participants even while abiding by government regulations. My friends made several choices in how they planned and shared their wedding day with their guests that helped us fully enter into the joy of the occasion, despite the constant reminders that we were still living in a pandemic. Perhaps because of this reality, I can't remember another wedding I've attended that felt quite as celebratory!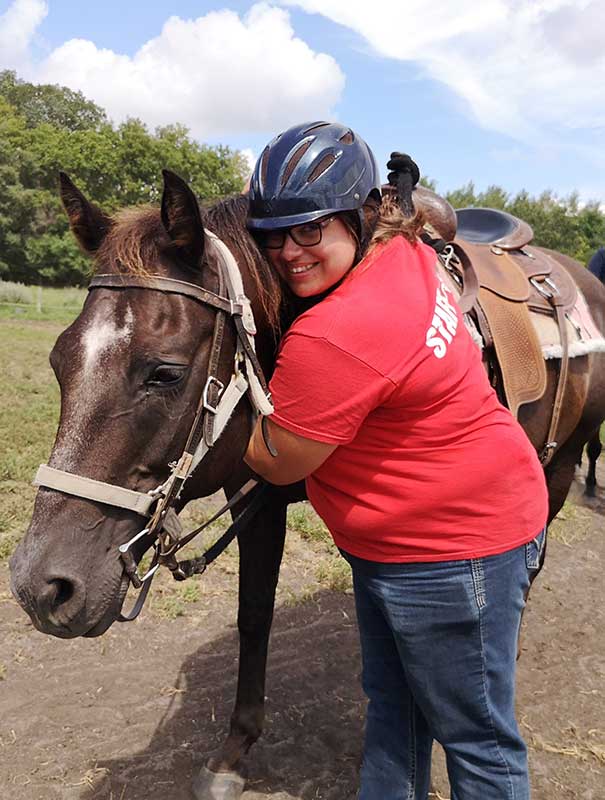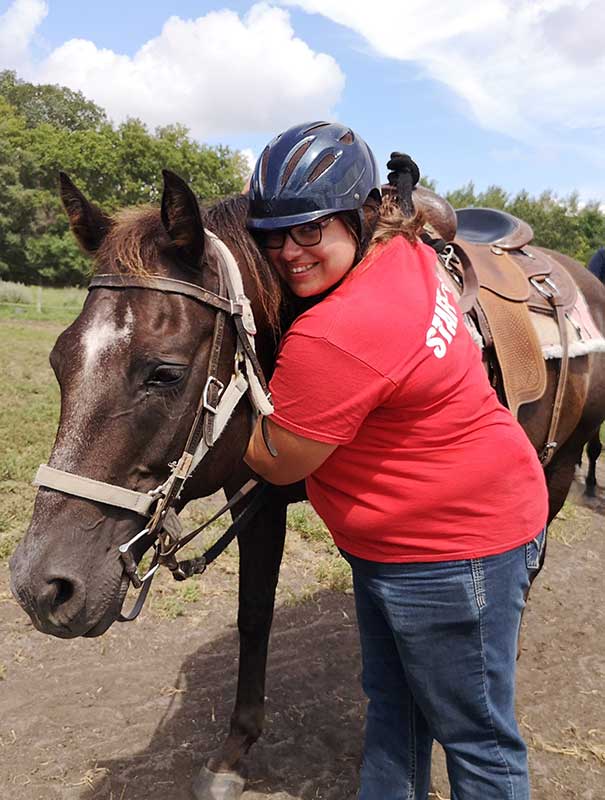 Palm Sunday is similar, isn't it? In the midst of a season that can feel quite heavy, we are given this day of jubilant celebration! And it is all because of a choice that Jesus made. Many of the prophecies about the Messiah were of a nature that Jesus, in his humanity, could not have controlled. As a baby, Jesus had done nothing to ensure that he would be born in Bethlehem (Micah 5:2) or that his family would spend time in Egypt (Hosea 11:1). At his crucifixion, he couldn't make the soldiers gamble for his clothing (Psalm 22:18). There were only a few prophecies that Jesus could choose to fulfill, including this one:
"Lo, your king comes to you; triumphant and victorious is he, humble and riding on a donkey, on a colt, the foal of a donkey." (Zechariah 9:9)
Why would Jesus do this? I mean, how was this even on his mind? He clearly knew that he was going to Jerusalem to die; he told the disciples so in Matthew 20:18-19. But he wasn't dead yet. Jesus still had things to say about who he was and what he had come to do. So he chose to declare the ushering in of his Kingdom by riding into Jerusalem on a donkey. And the crowds recognized him as the Messiah! Even the religious leaders recognized his unspoken declaration. But what nobody realized yet was that the kingdom was not one of military might, but of transformed hearts.
Isn't it amazing that we are invited to enter into celebration even while our understanding is still growing? Jesus invited the crowd to celebrate the coming of his kingdom before they fully understood it. Similarly, I had only knew my friends for about a year, more than half of which was lived under restrictions, when they invited me to celebrate their marriage. I would have expected to be required to have known them more fully before being one of the few invited to attend their wedding ceremony. But no, they chose me to help them celebrate! And because of that, I did get to know them more, and I was even more joyful in my celebration!
Ponder: As we sit in our own gardens wrestling with God or as we are being called to crucify parts of our lives, how can we come to the same conclusion as Jesus and commit ourselves to the Father's will and faithful hands? May Jesus' beautiful example lead us to turn our every breath, gaze, and word towards our heavenly Father in full surrender and trust.
You, dear friend, are invited today to celebrate Jesus, the triumphant, humble king! Throw off your doubts and leave behind your "Who, me?" and enter with us into the joy of this day!
Ponder: Is anything holding you back from entering into the celebration of Palm Sunday? How would that change if Jesus handed you an invitation to his party?
Reflection 2: Monday, March 29
Scripture: Psalm 8, Matthew 21:12-17
Ponder: It must have been awkward when the triumphant king went on a rampage not against Israel's oppressors, but against their own religious system. Yet the celebratory atmosphere still permeated this moment. If today feels awkward or heavy, ask Jesus to teach you how to praise God like a child.
Reflection 3: Tuesday, March 30
Scripture: Matthew 23:37-39
Ponder: Today, will you let God gather you under his wings and protect you like a mother hen protects her chicks? What might you and Jesus need to grieve about together?
Reflection 4: Wednesday, March 31
Scripture: Matthew 26:1-12
Ponder: Jesus, the religious leaders, and the woman in Bethany were all preparing for Jesus' upcoming death. How will you prepare for a Good Friday that is quickly approaching?
Read all of InterVarsity's 2021 Lenten Prayer Guide:
Related posts