Volunteering with InterVarsity
It takes a village to raise a child.
From the age of 5 as they enter camp, though their early years of graduating from university, we have an opportunity with InterVarsity to encourage and guide our youth and students in their faith.
We can't do this alone. Would you consider giving your time, talent, muscle, and presence to serve youth and students?
We have volunteer opportunities in all areas of InterVarsity:
High School
Campus
Workplace
Camp
Digital, Design, Technical realms
Get Started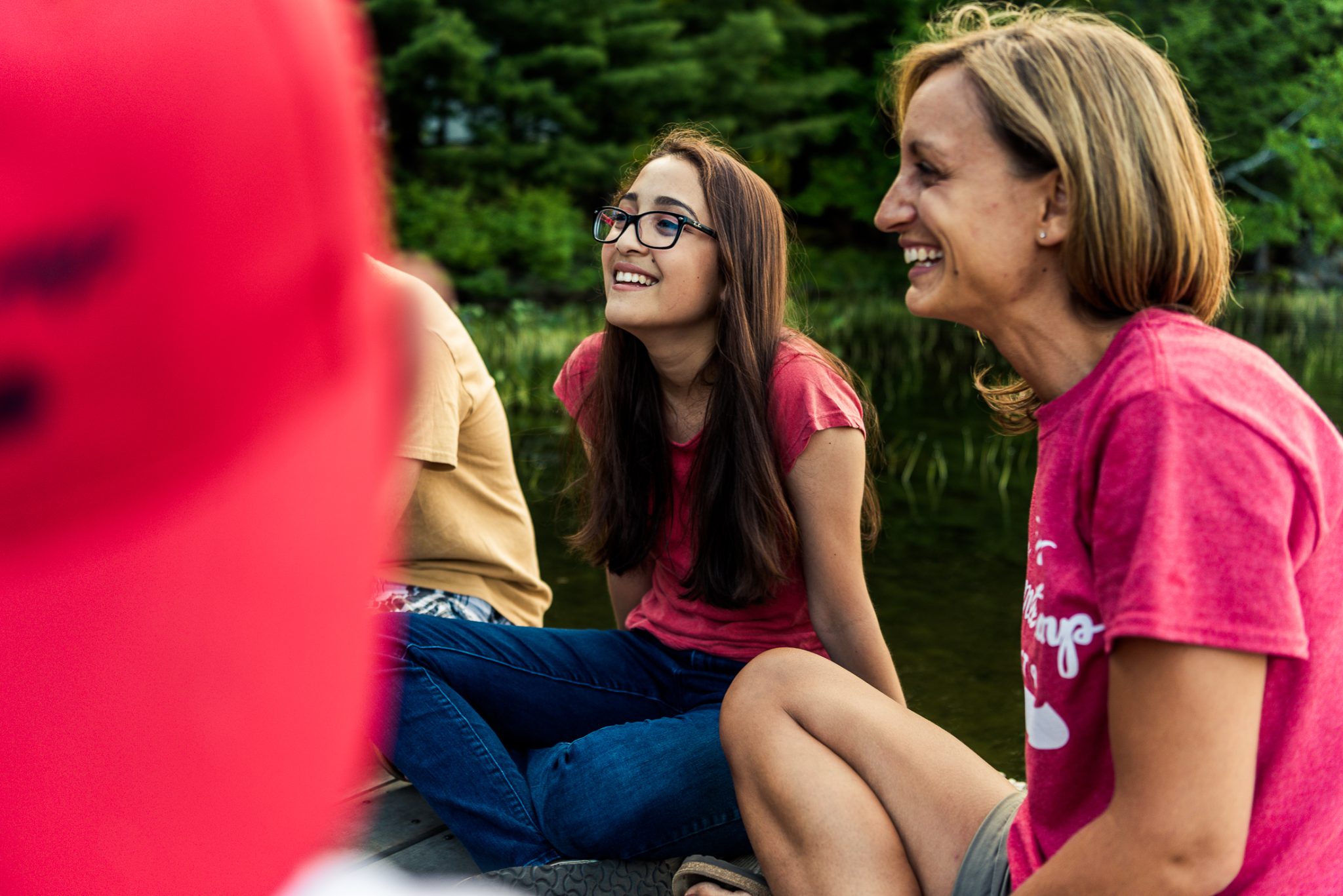 Current Volunteering Needs
Prayer Intercession Team
One of the most important parts of ministry is listening to the Spirit and interceding for the work on campus. If you believe in the power of prayer and want to join a team to pray monthly for the ministry, we need you! Teams typically meet 1-2 hours per month, year-round.
Mentors
Though the stats tell us that 6 out of 10 young people will leave their faith in university, you can make a profound impact on students staying true to their beliefs. 57% of students that maintained their faith had a regular mentor – someone to meet up with them and simply ask how they are doing, how their relationship with Jesus is going, and encourage them as they navigate a difficult season of life. Would you consider journeying alongside a student this year? Mentors typically meet with their students 1-2 hours at a time, biweekly during the school year.
Volunteer Servant Team
We realize paid staff are not the only ones called to minister to students. We need people to join our team who can serve with us on a regular basis. Whether it is facilitating small groups for student or workplace ministry, teaching at large groups and retreats, or serving as volunteer staff on an unstaffed campus, there are many needs across each of the provinces to care for and equip students. Would you consider serving with us? Volunteer Servant Team members contribute 2-10 hours per week during the school year, most roles serving 2-5 hours per week.
Needs Based Volunteers
Do you love students and young adults but are unable to commit to a regular rhythm of volunteering? There are opportunities for you! Whether it is providing snacks at events, driving students to activities, hosting gatherings, or helping with a training, we have a place for you to use your gifts and talents. Let us know how you would like to help!
Camp
Do you want an opportunity to help create safe, fun spaces for campers aged 5-19 to unplug and grow in their relationship with Jesus? If so, what could be better than spending a week investing time and talent working at one of our InterVarsity camps? You can serve as a cabin leader, directly connecting with the youth. Or you can assist as support staff, helping as a nurse, office worker, cook, or one of many other roles that make our camps run smoothly. Volunteers typically commit for 1-2 weeks or more.
Digital, Design, Technical Expertise
Do you have a knack for social media engagement? Or do you have skills in photography, videography, or graphic design? We have many opportunities for volunteers with technical expertise to help fellowships and camps promote their ministry. Many staff do not have the time or skills, so your service can be a huge help. That way the ministry can have a beautiful and appealing social media post or photograph while staff invest their efforts into students or the coming events.