Life-long Witness
The Stories
Overview
Downloads
January
February
March
April
May
June
July
August
September
October
November
December
"I wouldn't be a Christian today if it weren't for InterVarsity, and that is why I think witness on the university campus is crucial. It means a great deal to me. But you can't do it if you aren't committed to being faithful—and not to mean you never change your methods and approach to witness, but to always be under reformation as you're committed to the Biblical faith."
The Rev. Dr. Brett Cane's history with InterVarsity goes back to his time as a schoolboy in 1950s Quebec.
"An ISCF sponsor [InterVarsity high school volunteer], who taught at my elementary school, held a Bible study there. I was invited by a friend, and that was where I became a Christian."
Brett was part of InterVarsity in high school and went on to join the InterVarsity group at McGill University (McGill Christian Fellowship).
"I went to the group at McGill because I wasn't connected with a church. And that was 1963-64. Peter Mason (later Bishop of Ontario) was the student president, and he's still one of my friends and mentors now. But my second year was when I really got involved. Something drew me back and the student leaders made me feel welcome and loved. One of the student members (Ramez Atallah – now head of the Bible Society in Egypt) invited me to lunch just to get to know me."
The atmosphere within InterVarsity at McGill in the 1960s was one of campus preaching and intellectual debates.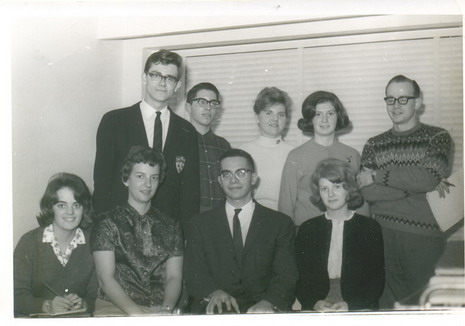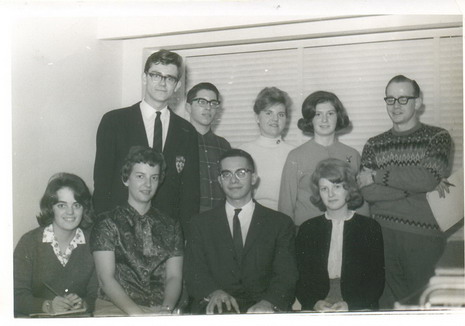 "Back then, you wouldn't say something like 'can I pray for you?' as you might do today; our approach then was the intellectual, analytical defense of the Gospel. So we had a book table at McGill, and we'd sit there in the student union with our apologetics books ready to argue and defend the faith.
"We'd preach on the Arts building steps. We also preached on the steps of the cathedral. And on Sunday evenings, we went to residences knocking on doors and saying: 'Hi, we're with McGill Christian Fellowship—are you interested in talking about spiritual things?'"
Brett laughs as he remembers, "most of the time, we got 'no,' but we kept going and met an 'Anglican Buddhist' who eventually came back to Christ. So that was encouraging to us."
In his last year of university as a student of architecture, Brett spent time volunteering with the high school fellowship in Mt. Royal and discovered a passion for the work.
"I had said no originally, because I felt like university was where the most exciting work was. But I ended up having to cover a meeting for a friend and I got so excited that, during my final year in university, I was invited to be a staff worker with InterVarsity. They could see I had gifts and passion for it."
But Brett wrestled with the decision.
"I said, 'Lord, I like it too much. I'm too conservative for young kids. I'm hopeless at sports (and kids love sports). And I'd have to raise money.' And one-by-one the Lord answered these things. He said it's okay to do things you like, gave me an interest in some sports … meanwhile I had said yes to start in September, but I needed $4,000 for the year and had just over half. Then my supervisor's mother-in-law heard about this and offered to make up the difference right then and there!"
Brett worked with high schoolers until the late 1980s when he moved to England to pursue a theological degree. When he returned to Canada, he was ordained as a priest and began full-time work with the Anglican Church.
"InterVarsity has always been about keeping the cross of Christ central. To be firm in what we believe, but always loving. I hope we can maintain the same faith and morality we've always had, with the broadness and hospitality that is the best of Christianity. I hope we can keep evangelism central and always, always tie kids in with a church.
"I'm really excited about how InterVarsity is growing, all while maintaining its strong commitment to biblical, evangelical faith."
InterVarsity at McGill is currently home to over 100 students who carry on in faithfully inviting their peers to encounter Jesus.
APRIL Wallpaper Downloads
MOBILE DIRECTIONS: To use this as your cell phone lock screen or wallpaper, click on the appropriate size link below, and add to your "Downloads" folder. Select the image as your lock screen or home screen wallpaper in your phone's settings.
MOBILE (iPHONE 6 | 1080 x 1920)
MOBILE (iPHONE 5 | 640 x 1136)
DESKTOP DIRECTIONS: To use this as your computer desktop wallpaper, click on the appropriate size link below and save the file to your computer. Select the image as your display wallpaper in your computer's settings/control panel.
DESKTOP (MEDIUM | 1920 x 1080)