The Goodness That Comes From Unexpected Circumstances
by Alys Hertzsprung
The ground below my feet stings like pine needles. Hidden thistles poke through soft patches of grass, increasing my uncertainty on where to take my next step. The vacant sky is refreshing, and the overtaking sun warms my skin. A swirling breeze combs my hair to the side. I feel its gentle exhale. The elements around me are physical, a direct contrast to the endless Zoom calls and text messages life has been soaked in the past few months as physical distancing measures remain in place.
I cannot experience the crisp voices of friends over a glitchy microphone or embrace discombobulated figures confined to two-dimensional squares in a warm hug. How can one maintain hope in such a space where many relationships feel distanced? Or where one must be vigilant in restraining themselves from standing too close when meeting in person? It is a bizarre reality, but the reality we currently live in, nevertheless.
On the Verge of Burning Out
Before this quarantine lifestyle flooded into my existence, I was on the verge of "burning out," a phrase so often used in university student circles. I, too, fell prey to the demands and expectations of a busy life—a schedule so jam-packed that I often only went home to sleep at night. From full-time school work to a part-time job, plus InterVarsity leadership commitments and extracurricular involvement with choir—my weekly planner often did not have much negative space. But I can now look back and praise God for a blessing in the storm, in slowing down my life once coronavirus measures began to escalate. Suddenly my weeks dissolved into quiet days filled with excessive amounts of time at home. I moved back in with my family to spend the summer in Calgary for the first time in a couple of years.
An Unexpected Summer
Instead of working elsewhere in the Okanagan or at Pioneer Camp Alberta, I am in my hometown, nourishing relationships that already exist instead of speeding ahead to the next new friend, job or place. God is revealing the beauty in re-establishing connections with those I may have lost touch with. Having dinner for the first time with my brother and his family in years is something I would not likely have done living outside of the city. Becoming close with my parents once again would not have happened if I resided in another house.
The Blessing of Moving at a Slower Pace
While I mourn the loss of the opportunity to work at camp again this summer, I rejoice in what is directly in front of me. I challenge myself to better know the people in my family and to better know the God who knows and loves me so well. Rather than leaping past all the beauty discarded from moving at such a fast pace, I now take time to feel the blades of grass beneath my feet and inhale the wildflower-infused air. I find hope in the goodness that comes from unexpected circumstances and give thanks for relationships that now have deeper roots. The fall may be busy with online calls, chats and classes, but the air is still fresh outside if I take the time to sit down and breathe.
This fall, join Alys and other student leaders on campus or virtually. Get connected to the InterVarsity community at your school.
Get Connected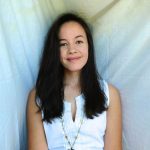 Alys Hertzsprung is currently a 2nd -year student at the University of Calgary, majoring in Art History. She is passionate about food, art, music, people and sharing God's love with others. Alys has been involved with InterVarsity as a camper, counsellor, kitchen assistant and will be a student leader on campus this fall.
Related posts