Students Find the True North
Joyce Mugisha is a third year Bachelor of Science student at the University of Windsor.
My family and I moved to Canada 11 years ago from Burundi, seeking peace from ongoing civil wars. I am the eldest of four girls.
My parents were part of the IFES movement (Group Biblique Universitaire or GBU) in Burundi. Even though being a Christian at that time was very hard, my sisters and I grew up hearing great testimonies of how GBU really changed and transformed my parents in university. It was their wish, when we reached university, to also be part of a fellowship.
In my first year at the U of Windsor, I joined the InterVarsity group. But it was mostly all graduating students and so by my second year it had stopped. I did not know how to keep it going until my sister and I attended Urbana 18 and met hundreds of Christians in the Canadian Student Leaders Track.
ENCOURAGED BY PEERS
We realized that we weren't alone — there were other Canadian students in InterVarsity groups praying across Canada! We made it our New Year's Resolution to re-start the InterVarsity chapter on our campus. We also invited students at nearby Saint Clair College. I'm happy to say we now have a leadership team representing both campuses!
This past semester, InterVarsity Campus Staff Director Matt Lindo brought a group of MacMaster University students to Winsor for a two-day retreat about leading Bible studies. As I continue to grow in my faith I can't wait to put this into practice and lead studies.
In May I went to MARKcentral, a seven-day retreat dedicated to studying the Gospel of Mark. Surrounded by university students from all across Ontario, I realized how beautiful community is in inspiring and strengthening faith. It gives people a sense of belonging while receiving the unconditional love of God.
HIGH SCHOOL CONNECTION
In June I volunteered at Transition 101, a Toronto event that connects graduating high school students with Christian campus groups like InterVarsity. Events like this are pivotal in student lives — both for the ones going through the transition and for the volunteers like me. Students heading to university meet an older sister or brother who has already gone through the transition they are about to experience. They know they have a community praying for them.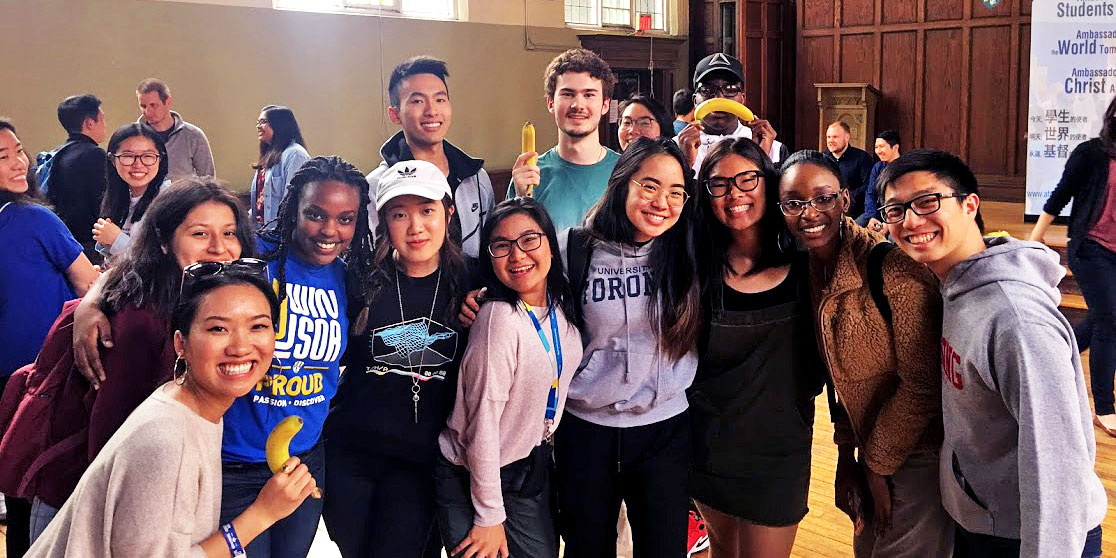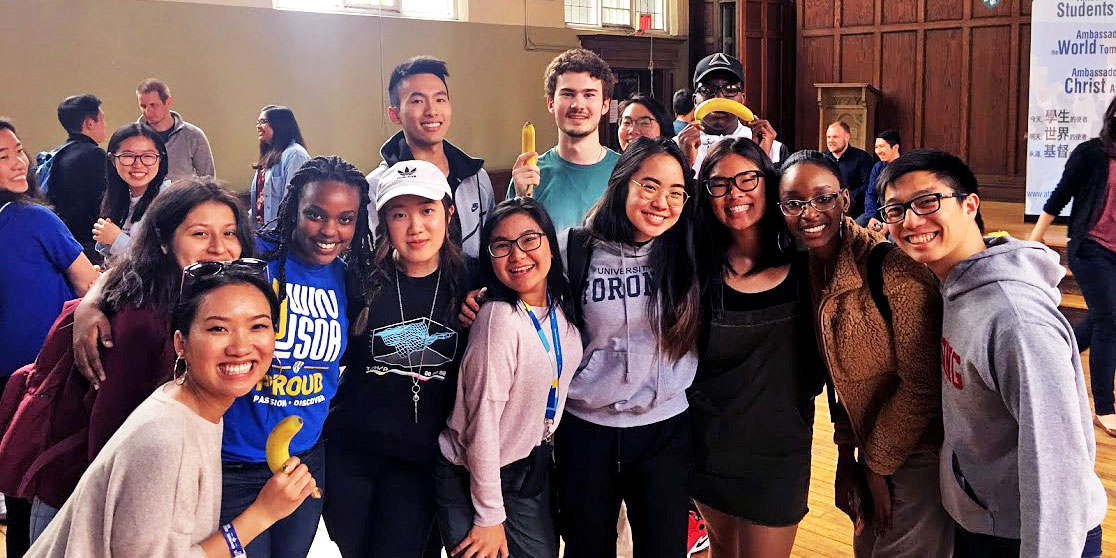 For me, Transition 101 reminded me of all the ups and downs of university, the late nights studying, and the tears when I thought I couldn't do it.
FIRST-DAY ANXIETIES
It reminded me of my very first day at the U of Windsor. I was excited and very scared. A few days prior, I had actually pre-visited the classroom where my first class would be held to try and prepare myself.
I was at school at 9:30 a.m., walking confidently with my notepad in hand. Then I blanked out! All of a sudden I saw a million students all walking rapidly in different directions. I completely lost my  sense of direction.
Have you ever felt prepared and fully not prepared enough? That's exactly how I felt. By 9:50 a.m., with my first class at 10, I was stressed. So I did what everybody does, I asked SIRI. But SIRI didn't have campus directions, so I did the next best thing: I asked the first human I saw to guide me.
That happened to be a man, who to me seemed to be dressed a little too formally for university. Imagine my surprise when he walked me to my classroom and turned out to be my professor!
That was two years ago. Now I want to be available to incoming students. I want them to know that God provides strength for tomorrow and that there is a community waiting for them on campus.
If you know students heading to university this fall, encourage them to connect with a Christian ministry on campus. Our InterVarsity chapters are listed here.
Related posts