Pioneer Responds to COVID with Food Share Program
by Sharon Steward, Chef and Special Projects Manager at Pioneer Camp Manitoba
"Be blessed and encouraged!"
These are the words which sound from our volunteers as they deliver parcels laden with fresh produce and ready-made meals to homes around Winnipeg and southern Manitoba. We are called to love our neighbours, and the pull to do so has grown stronger than ever before. For our staff team of 6 at Pioneer Camp Manitoba, that call has brought us to serve our community through food.
How Do We Respond?
As COVID-19 began affecting our lives at a fast rate in early March, I wondered how we, as a camp, could respond. As a family in ministry, I knew we needed to first respond to our own needs and help our young children process the drastic adjustments that seemed impossible to grasp.
However, the desire to come alongside others stuck at the back of my mind those first few weeks as we trudged through one difficult day after another. Daily life was different now; it held a fear that only God's grace and peace could shine through.
Our hope was to provide food hampers for local churches to distribute to those in need within their communities, easing the new burden of grocery shopping. But as a seasonal camp, we had no home base and needed a partner.
During a Sunday morning Zoom church gathering, I realized it was time to flesh out this idea and reached out to the caregiver and pastoral teams at our church. Within three days, connections were made, and an application was submitted for funding from FoodRescue.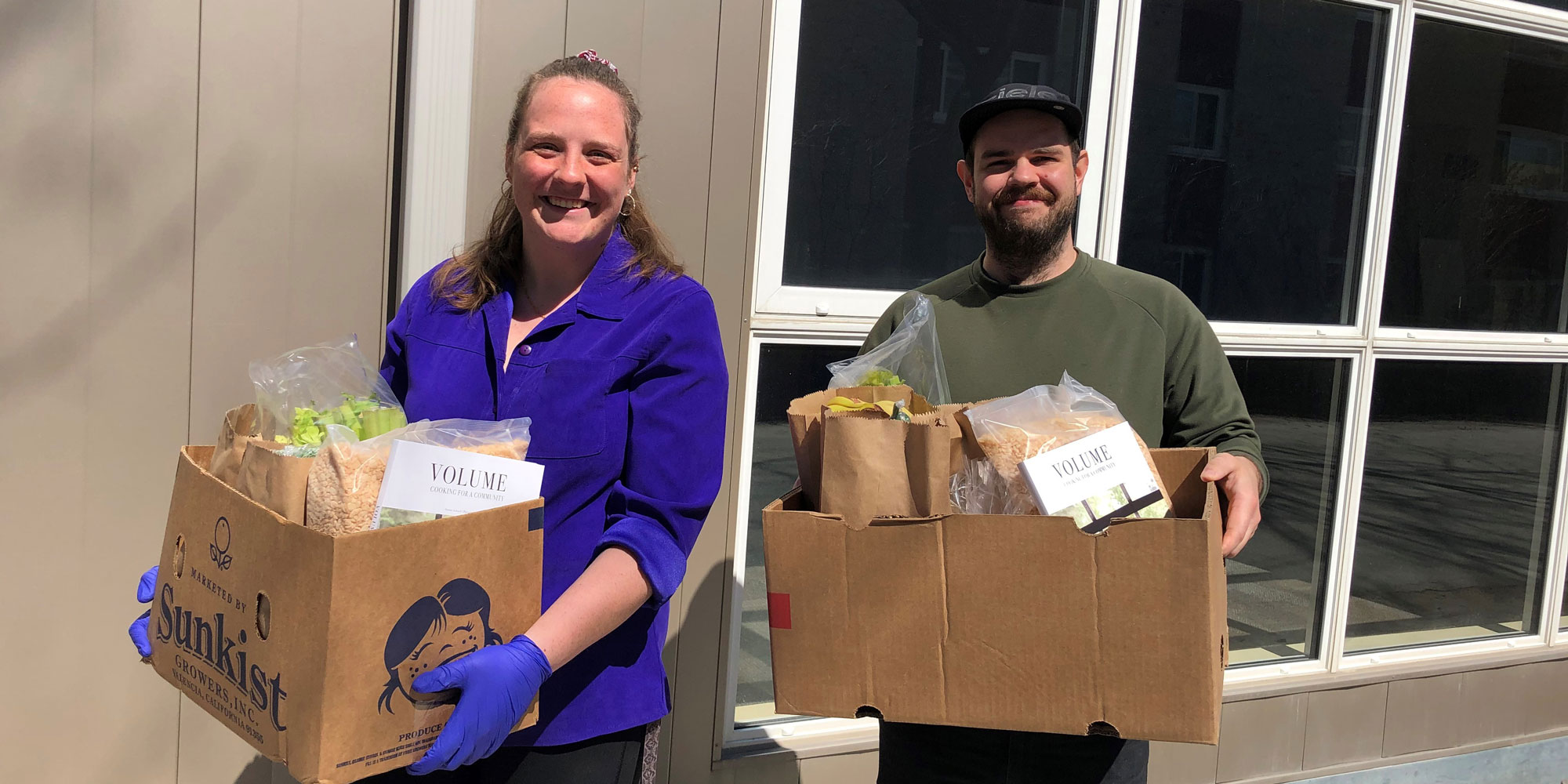 An Outreach Plan in Action
The following week was consumed with composing packing lists, food costings, developing communication plans and naming the program. It was surreal to be developing something in a time like this and putting it from paper into action within a span of a week.
Plans moved easily as we had all the tools and resources needed to implement the project. Sysco would deliver our supplies right to the church each day we packed. We would also include a copy of our camp cookbook, Volume: Cooking for a Community, in each package we provided for households in need. The book would act as a special gift and contains recipes referenced in the welcome message and menu plan included in the parcel.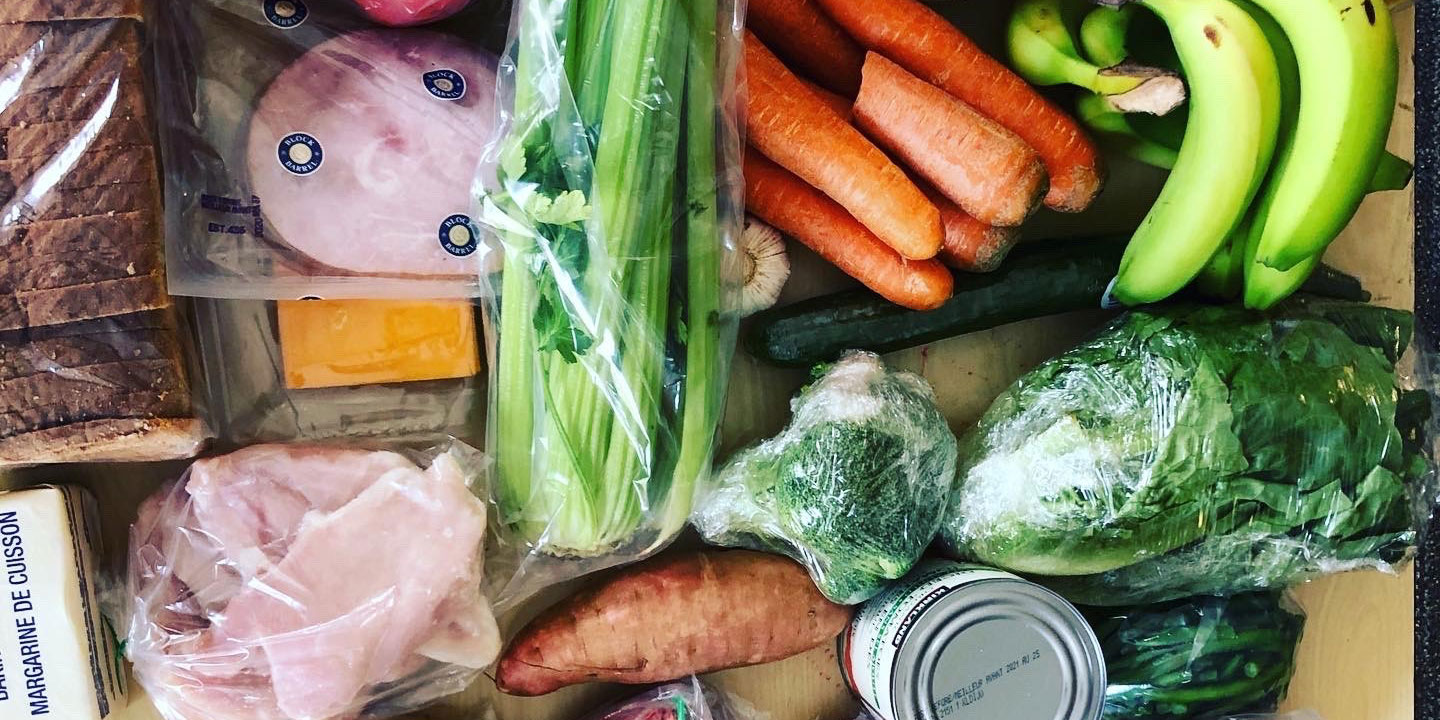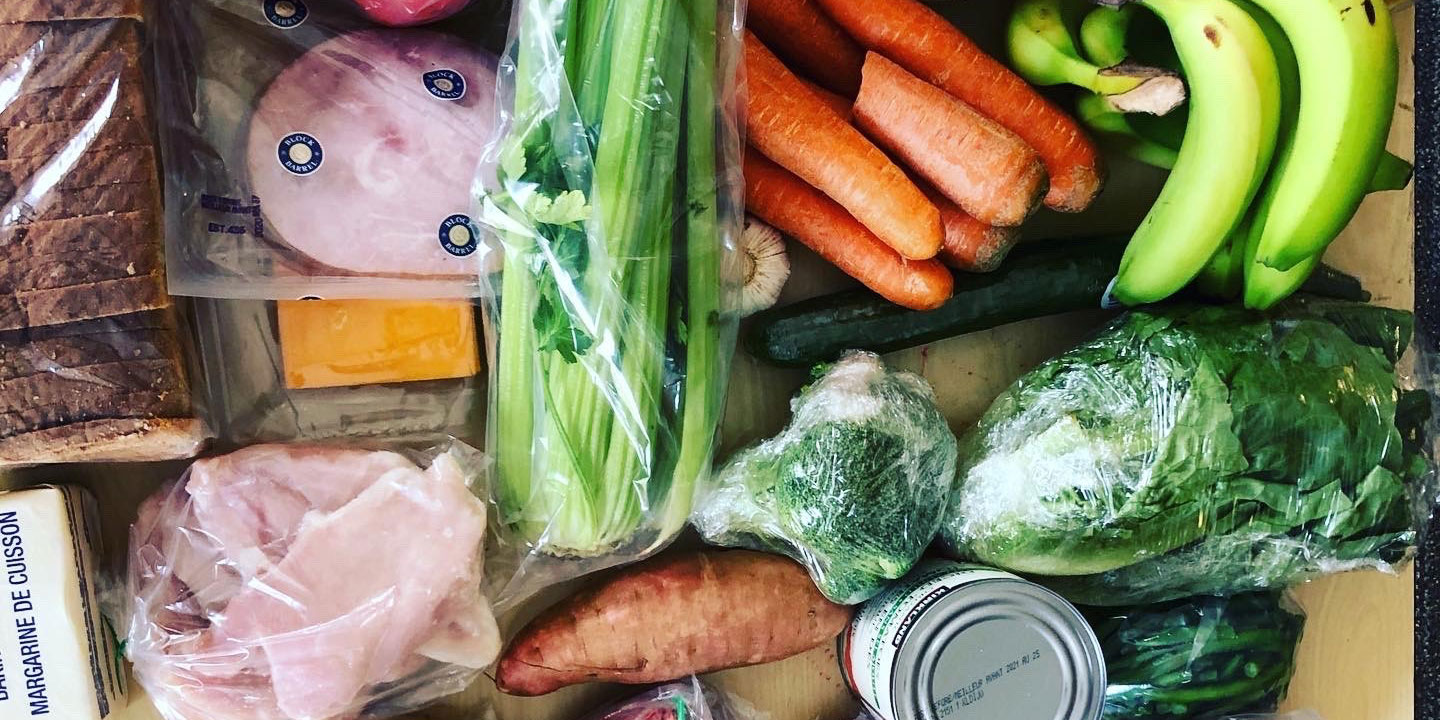 Connections God Will Use
Being able to support one another in this time of need has helped foster relationships and regain hope for all those involved. Within seven days of packing, over 5,000 meals can be provided. These boxes are given with an invitation to be blessed, encouraged and to consider tuning into the weekly online services the church is hosting. And they are being received with astonishment and joy.
These connections are ones we know God will use. This project will continue to run as it is needed or as funds allow. And we pray that the gift of groceries and meal supplies from our Food Share will be a connecting point to bring people to community.
If you'd like to donate to Pioneer Manitoba's Food Share Program, please click here and designate your donation to the Food Share Program.
Though serving Manitoba families, Pioneer Camp Manitoba is physically located in Ontario. Due to the recent government announcements about cancelling over-night summer camp activities in Ontario, Pioneer Manitoba's ministry is greatly affected, in addition to the three other InterVarsity camps in Ontario. If you'd like to learn more about InterVarsity's response to COVID-19, please visit our FAQ.
Help Support Our Camps in this Unique Season
GIVE NOW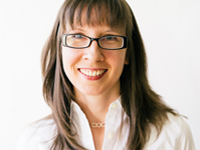 Related posts