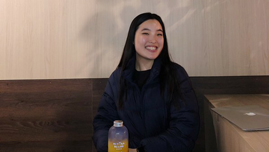 Soo-Ah Hong
Campus Minister
High Schools - Toronto, University of Toronto (St. George)
Staff since: September 2021
Sooah loves to encourage and journey with high school and university students in their walks of faith. She does this by asking questions, leading Bible studies, and supporting the fellowships in Toronto.
Sooah studied Medical Anthropology and has experience as a Recruitment Assistant for McMaster University. Her passion is encouraging students to take ownership of their faith and step into leadership.
Sooah loves to read and grab coffee, and her favourite Bible verse is 1 Corinthians 10:31: So, whether you eat or drink, or whatever you do, do all to the glory of God.