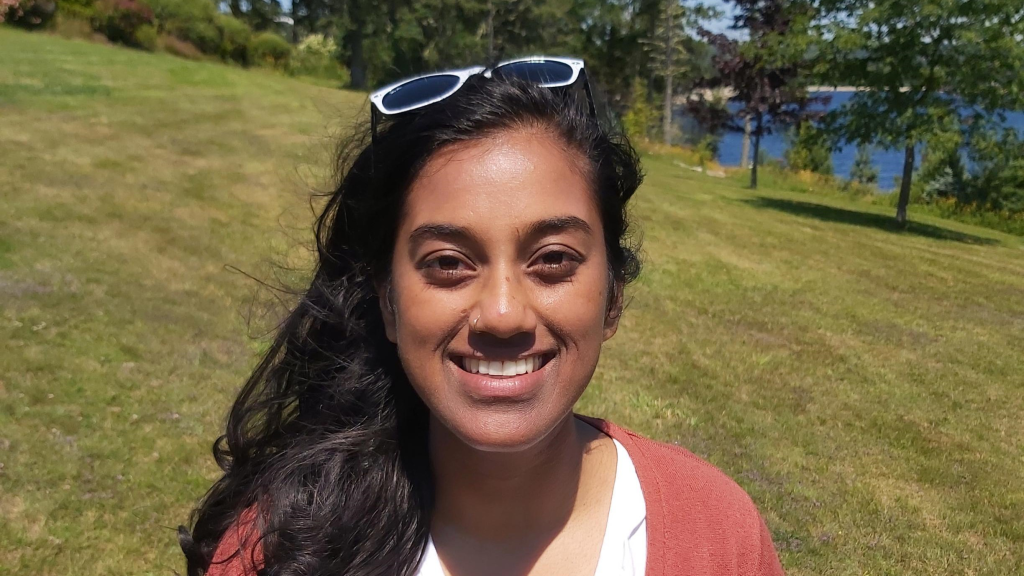 Sanjana Daniel
Digital Ministry Specialist; Associate Evangelism Minister
National Resources Team
Staff since: September 2016. Sanjana trusts in the power of the gospel to change people's hearts and believes that the world's overall transformation (fighting climate change, seeing racial reconciliation, ending poverty, etc.) hinges on fully transformed hearts and communities. Sanjana longs to equip young people to share their faith effectively and thoughtfully in a Canadian context. Through her work she is building and equipping InterVarsity to use digital media and technology to further our capacity to disciple children, youth, and young adults.
Sanjana has a BSc Neuroscience, a minor in Film Studies and enjoys rock climbing and playing guitar in her spare time. She previously worked with InterVarsity as campus staff in the Atlantic region.
Sanjana is inspired by the actions of Jesus in the book of John 13:3-5 (NIV).