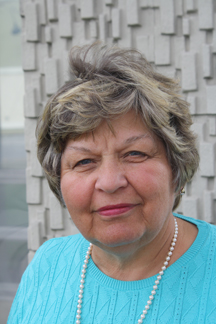 Geri Rodman
President
National Service Centre
Under Geri's leadership, InterVarsity is currently focused on a 10-year goal of Launching 20,000 Extraordinary Kingdom Leaders by 2020.
"We believe God will launch youth and students as Kingdom Leaders who are so transformed by Jesus that nothing will stop their enormous zeal for the things of God."
Geri was appointed president of Inter-Varsity Christian Fellowship Canada in 2002, after spending 23 years leading the InterVarsity Christian Fellowship/USA ministry in Northern California and Hawaii. Educated at the University of Toronto and Wheaton College, Geri is currently enrolled in a Doctor of Ministry program at Gordon-Conwell. She serves on the boards of Regent College in Vancouver, the Evangelical Fellowship of Canada and Water Ambassadors Canada.