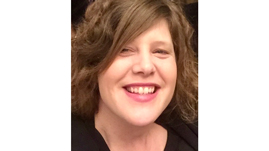 Dom Goold
Campus Minister
Ryerson University
Dom seeks to challenge and empower students to live out their faith in a way that provokes curiosity. She is compelled to advocate and encourage staff and students as they grow in their ability to pray and intercede.
Dom loves seeing students come to know more about who Jesus is. She has a background in camp counseling and church leadership, having worked for a church as Director of International Ministries and serving overseas with the International Fellowship of Evangelical Students.
A verse that has always meant a lot to Dom is the section in Luke 11 where Jesus teaches on prayer and the character of God.