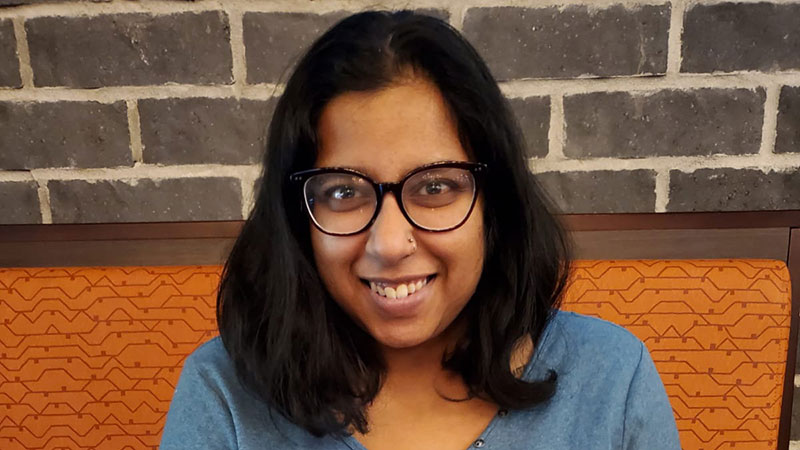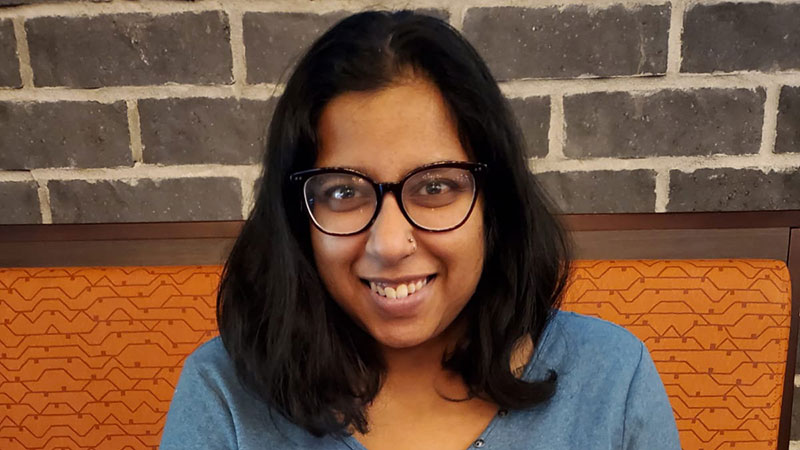 Archi Balakumaran
Campus Minister, Artist-in-Residence
OCAD University, National Resource Team
Archi works on campus and nationally to equip students, staff, campers, volunteers, and other friends of InterVarsity, to discover and harness their creative gifts to be used to further the Kingdom of God in the places they have influence.
She loves that she gets to influence people at such an exciting time in their lives. It's exciting to help people embody Jesus more deeply and use their gifts to point the way to Jesus.
To relax, Archi enjoys cross-stitching and crochet. Her go-to bible verse is John 1:10 (ESV): He was in the world, and the world was made through him, yet the world did not know him.