My Vertical Neighborhood

How Strangers Became a Community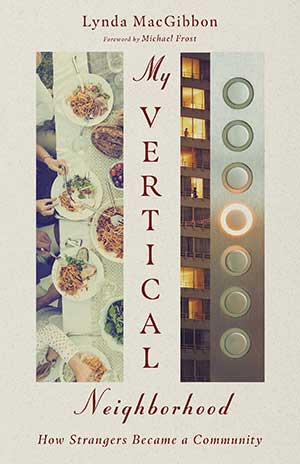 Can you find community in an urban high-rise?
When Lynda MacGibbon moved from a small city in eastern Canada to a high-rise apartment in Toronto, she decided to follow Jesus' famous commandment to "love your neighbor" a bit more literally. In the past, she would have looked first for friends at her new job or her new church. This time, though, she decided to look for friends among the strangers who shared her apartment building—her actual neighbors in her new "vertical neighborhood."
In this charming and relatable memoir, MacGibbon tells the story of the community that took shape as neighbors said yes to weekly dinners and a writing group, Christmas morning brunch and even a Bible study. It's a story of the simple, everyday risk of reaching out with love to those around us, and of the beauty and messiness of real human relationships. It's a story of the risks—and rewards—of taking Jesus at his word.
Order your own copy of 'My Vertical Neighborhood' through any local bookstore or through Chapters Indigo.
Order Your Copy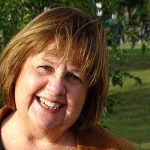 About the Author
Lynda joined InterVarsity in 2003 and currently leads the People and Culture Team.
Lynda spent the first 22 years of her career life working as reporter and editor for a variety of newspapers in Atlantic Canada. That fulfilled her passion for writing. At the same time, she volunteered with InterVarsity, church youth groups and other civic organizations. That fulfilled her passion for investing in the lives of young people. For the last 17 years, she's worked for InterVarsity, turning her volunteer passions into vocation while continuing to find outlets for her writing. This is Lynda's second book. In 1993, she contributed a series of essays to The Bone Fields, a collaborative project with New Brunswick artist Dan Steeves.
Learn more about Lynda on her blog at lyndamacgibbon.com.
Or follow her on Twitter and Instagram: @LyndaMacGibbon.
"My Vertical Neighborhood" Virtual Book Launch
Check out the Virtual Book Launch event held on Tuesday, March 30th to hear Lynda speak about discovering how to love her neighbours in such a unique context.