InterVarsity Appoints New President
"I am committed to equipping new generations of leaders for the church and society."
– Nigel Pollock
InterVarsity has named a new president as the mission enters its 90
th
 year of helping youth and students become life-long followers of Jesus.
Nigel Pollock, appointed by a unanimous decision of InterVarsity's Board of Directors, will begin his tenure on September 1, 2018, receiving the mantle of leadership from Geri Rodman, who is retiring from leading the mission for the past 17 years. Geri will remain as president until Nigel begins his tenure.
"We are absolutely delighted to welcome Nigel to lead InterVarsity," said Board Chair T.V. Thomas. "He is a strategic and visionary leader with roots in both Christian camping and campus ministry. He is a gifted Bible teacher, the author of two books, an award winning coach of sports teams and someone who is keenly interested in how faith helps people navigate and understand culture."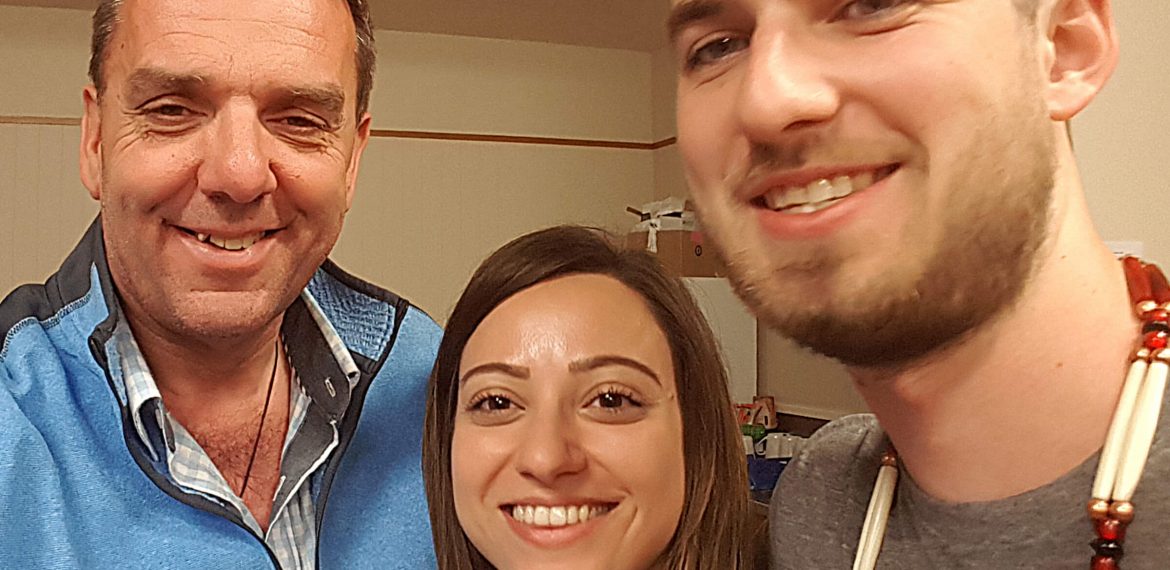 Nigel with Zac Smith, a Kiwi student who attended Urbana and felt called to work in Pisa Italy with GBU with his wife Alice.
Geri Rodman echoed TV Thomas's sentiment. "I've known Nigel for more than 30 years through the International Fellowship of Evangelical Students (IFES). He is a person with profound relational energy and an intense curiosity about people and culture. Because he has lived outside of his country of birth and travelled extensively through the IFES world, he has developed cross-cultural acuity that I believe will serve him well in Canada."
Born in Scotland, Nigel became a Christian as a teenager while attending a summer camp. In university, he joined the University and College Christian Fellowship (UCCF) and after graduation worked for the UCCF in a number of national leadership roles for 18 years. Twelve years ago, Nigel became the National Director of the Tertiary Student Christian Fellowship (TSCF) in New Zealand. Drawing on his love of student ministry, sports and recreation, Nigel has given leadership and directed many camp sessions for youth and adults.
All three organizations, InterVarsity, UCCF and TSCF, are founding members of IFES, which is active in 160 countries and the largest student movement in the world. Nigel has been extensively involved in regional and global initiatives as well as events and programs with IFES for nearly 30 years.
When Nigel and Ailsa moved from Scotland to New Zealand, their three sons, Luke, Jamie and Craig, were just young boys. Now, with their sons either graduating or attending university, Nigel and Ailsa have sensed God calling them to move again, this time to Canada. Their sons will remain in New Zealand.
"We have a generation who are highly informed but not always thoughtful, widely connected but often lonely, well supported but struggling with mental health and resilience,"
"We were encouraged by a number of friends in Canada and around the world to apply for this position," said Nigel. "Through the search and discernment process we have had a growing sense that this is where we are being called for our next season of service. We have been to Canada several times in the past 20 years, including six months in 1998 when we lived in British Columbia while I held a Winston Churchill Fellowship. Ailsa has an aunt who has lived in BC for 40 years and our oldest son, Luke, served for two summers at InterVarsity Pioneer Camp Alberta. In fact, he met his fiancé there!
"While I have a lot to learn about InterVarsity and about Canada, I do see similarities both in terms of culture and Christianity. In New Zealand, one of the most secular countries in the world, our focus has been to rekindle a vision for evangelism and affirm our historical commitment to the Bible in discipleship."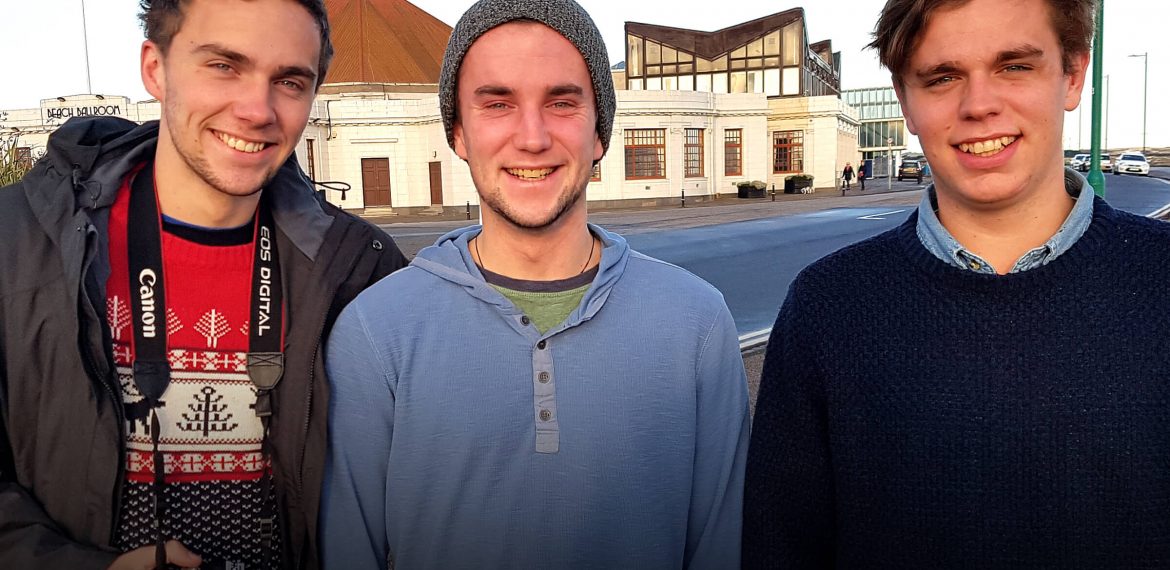 Nigel's sons Craig, Luke and Jamie.
Nigel considers ministry to youth and students a vital part of the Great Commission. "I am committed to applying the Bible to the whole of life, relating the gospel to culture and equipping new generations of leaders for the church and society."
He believes that youth desperately need to discover Jesus.
"We have a generation who are highly informed but not always thoughtful, widely connected but often lonely, well supported but struggling with mental health and resilience," said Nigel. "Young people today are influenced by a broader range of cultural influences – societal, ethnic, national, global and tribal — than ever before and this gives them enormous opportunities to impact these different cultures and communities for good with the Good News.
"We need to help young people live undivided lives so they can make connections between faith and study. There is a great opportunity in high school and camp to break down the sacred/secular barrier that has such an adverse impact in western thought. Our witness on campus needs to be academically credible, thoughtful and engaged. Student groups on campus do not exist to be support groups on the fringes; they must be catalysts for change at the centre."
Related posts