First-Time Camper Grows Into Full-Time Leader
"I didn't know it was a Bible camp," Quin Stouffer says about his first trip to Austin Circle Square Ranch in Manitoba. "But it was probably the most fun camp I'd ever been to."
At age seven, Quin was a first-time camper at the Ranch, in a program for kids age 6-11. During the weeklong program, kids have the opportunity to do activities from horseback riding, archery and crafts to zip lining, wall-climbing and swimming. They also participate in daily Bible studies and campfire sessions where they can explore faith and hear staff members tell stories about following Jesus.
"I accepted Jesus my first summer at the Ranch," Quin remembers, saying that hearing those stories helped him understand who Jesus is. But he says he didn't have any kind of support system outside of camp to keep up with his faith after the summer. "When I was about 10, my mom converted to Islam, so we stopped going to church altogether," he says. "So yeah, each year I'd sort of fall back and then recommit at camp again." He acknowledges, "I didn't really have a relationship with God at all."
Love for Camp Lived Out 
But he loved going to camp, so he returned to the Ranch every summer until he was 15. He then had the opportunity to be part of Circle Square's Leaders-in-Training program (LIT), a two-to-four-week program that equips teenagers with skills to become future leaders.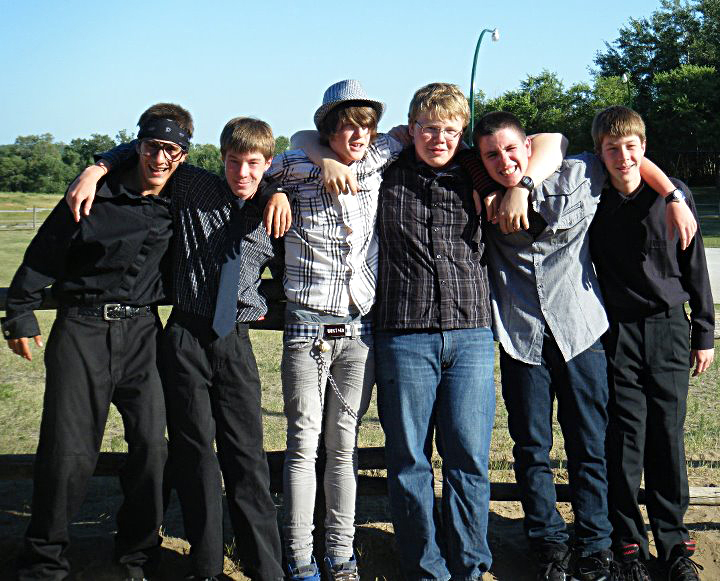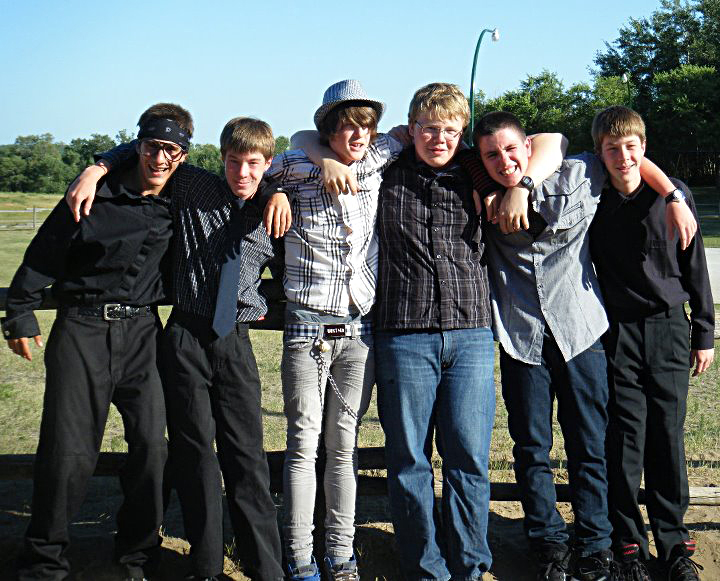 "I took the LIT program at Austin and then stayed on as staff the rest of that summer. I came back every summer since then as a staff in the children's program." At only 19, Quin was in charge of program scheduling, managing staff and assisting with the kids. Eventually, Dan Ingram, Executive Director of the Ranch, suggested that he try the Leadership Experience and Discipleship program (LEAD) at another Inter-Varsity camp, Alberta Pioneer. It is an eight-month program for young adults age 18-25 that helps them practically apply their leadership skills.
"He'd been serving at the Ranch for a couple of years and was pretty committed to staying," Dan says, "but we thought the best thing might be to have a more structured context where he could learn and be developed as a leader. We spent a lot of time in prayer, and, though he didn't agree right away, eventually he did feel Alberta was where God was leading him."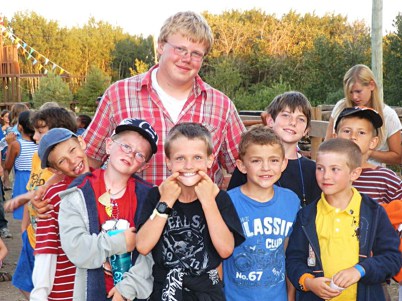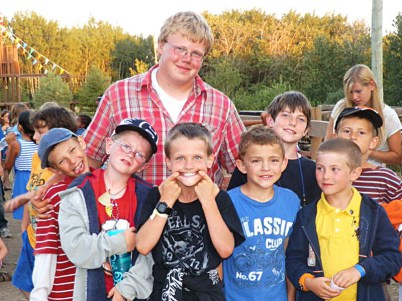 Stepping into Sacrifice
"I was pretty set against it for a while because I'd be moving far away and not making a lot of money," Quin remembers. "I was focused on getting a job in the fall, but LEAD kept coming up over and over in my mind, and as I would pray, I just felt more and more like God was wanting me to do it." He realized "it was kind of the only choice," and signed up to be part of LEAD at Alberta Pioneer.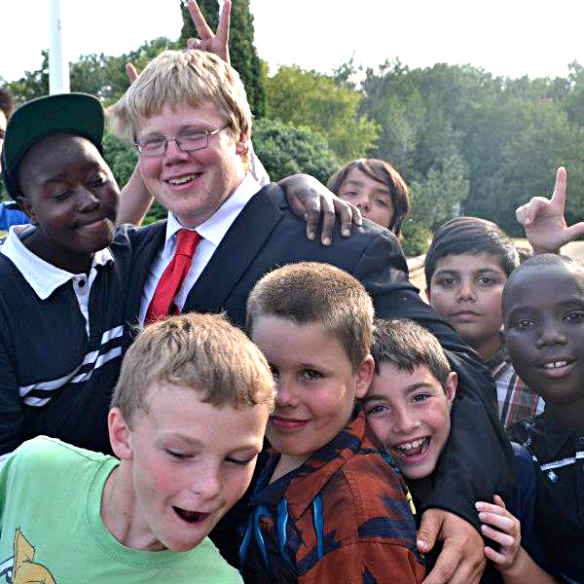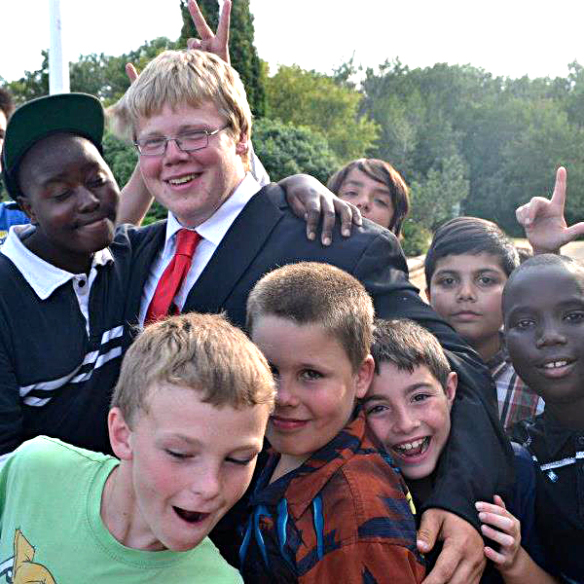 "It was really stretching," Quin says. "I've always been a person who likes to do things the same way, so moving to a totally new place where I don't know anybody and don't know the land made me rely on God more." And while adjusting to a new place, Quin also had to adjust to new ways of leading.
"One of my main responsibilities in LEAD was to host guest groups for a weekend and kind of be the first person to meet them. I'd never done anything like that. It was never what I'd expect me to be doing."
Growing through Experience 
The experience has helped Quin grow in his interpersonal skills and his ability to take initiative, qualities that Ruth Lewis, Executive Director of Alberta Pioneer, took note of when deciding to offer Quin his current role as a Team Leader.
"He's incredibly dependable," Ruth says. "And he's quite young, but he's got a sort of wisdom and maturity to him. He's really willing to learn and grow, and he'll really do anything you ask him to." Now, in addition to hosting groups and organizing work schedules, Quin also supervises new LEAD staff.
"Quin is steady," Dan says. "He's a strong leader who shows the kids in his programs amazing care."
Passion for Camp Paid Forward 
Now, at 21, Quin's passion for camp is still growing. "It's where I met God," he says, "and it's where I've seen my life and others' lives change. It's a really powerful, life-changing ministry, and I want others to experience what it's like to be away from home, try new things and meet God there."
This summer, Quin will return to Austin Circle Square Ranch to assist a new Program Director with their transition into his former role. Afterwards, he will return to his post as Team Leader at Alberta Pioneer.