A Clash of Values: Counting the Cost of the Government's Summer Job Grant Policy
Dear friends,
InterVarsity is one of the many diverse groups in Canada (those of faith and secular perspectives) counting the cost of not submitting to the federal Liberal government's new policy on eligibility for summer student job grants.
In the past, we have gratefully received more than $100,000 in summer job grants for our camps. This funding has enabled us to hire life guards and waterfront instructors, program leaders, wranglers and many other gifted young people. As they work with us, they grow in leadership, develop skills and make a significant difference in the lives of the campers they care for and serve.
But this year, we cannot, in good conscience, tick the required box that affirms we agree with the government's stated values. To do so would be contrary with our convictions about the sanctity of life and marriage. To do so would also be contrary to Canada's Charter of Rights and Freedoms and the Canadian Human Rights Code, both of which enshrine our country's long-held values for the freedom of religion, conscience, belief, opinion, thought, expression and equality rights.
It is important to note that our camp and campus programs are open to everyone, regardless of beliefs or lifestyle. We train our staff and design our programs so that every child, teen and youth in our care knows they are valued and loved by God and by us. We do not require or expect that anyone participating in our programs agrees with our values or Biblical convictions.
But when it comes to our staff and volunteers, we must hire people who hold our Biblical convictions. We are a fellowship, a community of Christians committed to working together out of shared beliefs and values. We do not want to put those we hire in a position of denying their own beliefs and values in order to work for us.
In January we joined 80 inter-faith groups in writing a letter to the federal government expressing our concerns. We applied for summer job grants, noting on the application form that we could not, in good conscience, tick the box requiring our submission to the government's new policy.
Recently we began receiving notification that our applications are being denied.
We are doing everything possible to ensure our camps are well staffed – we need about 1,200 staff to care for nearly 10,000 campers every summer. Our early registration is stronger than ever. We are excited about the thousands of children and teens who are already planning to come to camp this summer!
Please pray for us and the hundreds of other faith organizations in Canada who are bearing the cost of this government policy.
Would you make a donation to STAFF OUR CAMPS today so we can hire all the staff we need to give campers the best summer of their lives?
Thank you. We are so grateful for your partnership,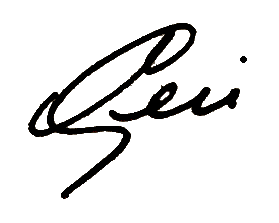 Geri Rodman
President, InterVarsity