GATHERING MOMENTUM: BC REGIONAL FUNDRAISER
Growing Faith in the Next Generation
There is a large footprint and legacy of ministry in British Columbia, and we want to strengthen our ability to meet students in the transition points between camp and high school, the campus, and the workplace. As an integrated ministry in British Columbia, we are gathering momentum as we enter 2023. Making a year-end gift towards our $100,000 goal will help launch us into the new year so that this generation can discover the transformative life of following Jesus.
Across the province, we're gathering again. With your help, momentum is growing. Students stepped back onto campus after two years of mostly online learning. Many were there for the first time. It felt good to welcome students back, inviting them to join our fellowships.
Donate to Ministry in BC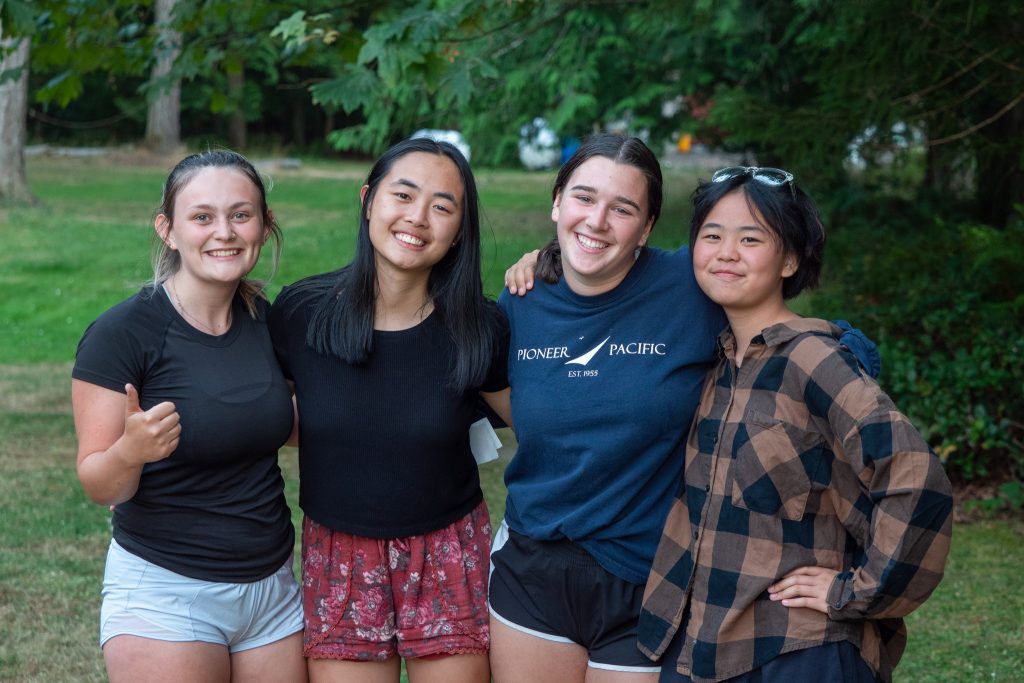 A Joined-Up Approach to Ministry in British Columbia
We are working together across BC ministries to grow faith in the next generation through the crucial years of growing up. But we need your help as we gather momentum for mission in BC.
Pioneer Camp Pacific
Year End Goal: $60,000
Help us fund our summer leadership programs for summer 2023.
Help us fund year-round and summer staff for 2023.
Help contribute to ongoing site re-development.
Campus
Year End Goal: $25,000
Help us fund scholarships for Spring Scripture Camp.
Help us reach out to new campuses in the province.
Help us fund new staff in the region.
Workplace
Year End Goal: $10,000
Help prepare students for the transition into the workplace
Help us train volunteer leaders for this new ministry area.
Help us develop resources for high school graduates who enter the workplace.
Region
Year End Goal: $5,000
Help us jump-start a renewed High School Ministry in the province.
Help us strengthen partnerships with local ministries.
Help us develop new communications tools for the region
Contact Us
Get More Information About BC Regional Ministry
Fill out the form below and one of our ministry leaders will be in contact with you