5 Steps to Decide if Working at Summer Camp is Right for You
At first glance, sitting in your bedroom on a laptop on a spring-like Saturday afternoon doesn't stand out as a moment that could alter the course of your life in incredible ways. But for countless camp staff alumni, the moment they clicked "submit" on their summer camp staff application was the beginning of a life-changing adventure.
Working at summer camp is the kind of purposeful challenge that many of us long for. Camp staff have the privilege of being role models who spread hope and spark faith. They serve God in cabins, kitchens, barns, lakes, fields and forests. These experiences build character, develop ministry skills, foster friendship, and make space to grow with God. Camp staff change kids' lives and the camp work and ministry experience is a game-changer for many staff going forward.
There are all kinds of ways you could spend your summer, so choosing to work at camp can feel like a big deal. If you're intrigued by the idea of working at camp but you aren't sure if it's right for you this year, here are a few steps to help you decide:
1. Learn more about working at summer camp.
At InterVarsity camps, the mission is to see youth and young people, in all their ethnic diversity, transformed into fully committed followers of Jesus. At some camps staff live in lodges or cabins or covered wagons with campers. Jobs range from leading groups of kids to baking camp "secret recipe" desserts to teaching kids to climb. Usually the season starts off with a week of training then some staff stay for the whole summer (would recommend) and others come only for specified weeks.
It's hype and beautiful and comparable to little else.
You can start getting a sense of what camp is like by perusing the website of a camp near you. If you know a former staff member, shoot them a text and ask about their experience. Call the camp office if you want to know more – they love to connect with prospective staff.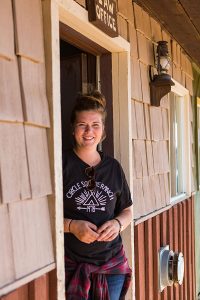 2. Pray About it.
This is the most important! Ask a family member, friend or church leader to pray with you. It's possible you will feel a nudge from God to say "yes" or "no" to applying to camp. It's also possibly you won't be sure how God is leading you in the moment. Try praying this prayer and trust that God will hear it, be delighted by your faithfulness, and respond:
God,
I am thinking about working at camp this summer because ____________________.
I'm feeling unsure because _______________________.
I'm excited about _______________________.
I invite you to lead me and have your way in my life and with my summer plans. Help me make the best decision.
Amen.
3. Decide on summer goals.
What do you hope for most out of this summer? If pursuing your faith, living in community, growing in leadership and gaining valuable life experience are high on your list of priorities, camp might be a great fit for you.
4. Let your family know what you're thinking.
Share your process of hearing about camp and why you are attracted to the mission. Share about what role are you hoping for and how will this boost your resume. Ask a couple people you trust if they think working at camp is a good fit for you.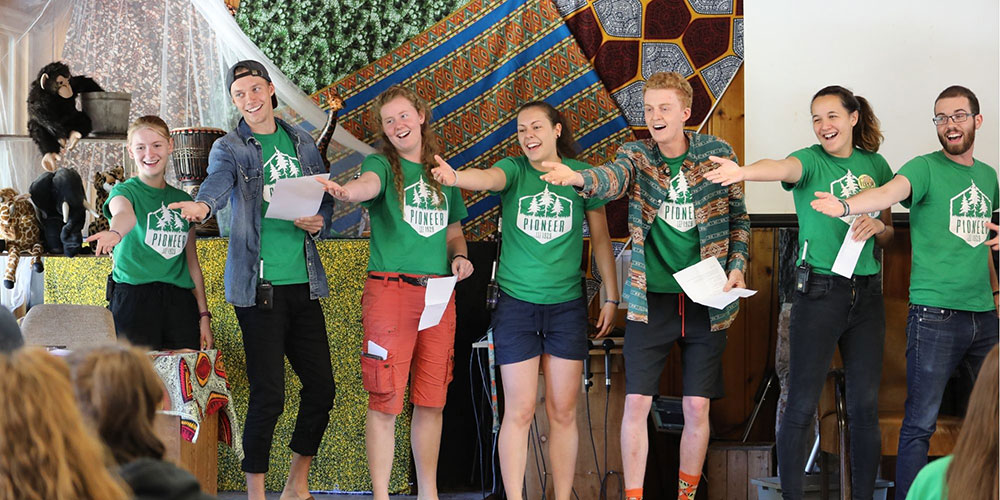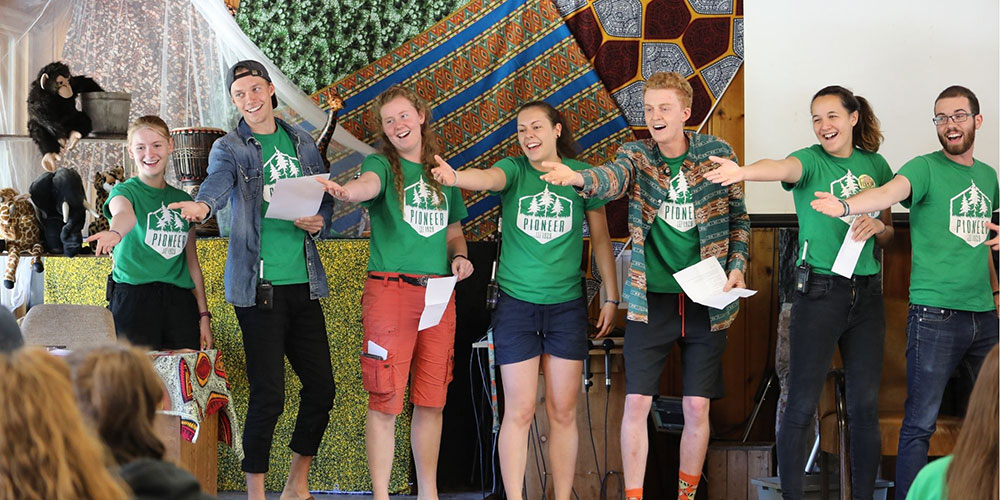 5. Submit a great application.
Applying doesn't mean that you've committed yet, but if you think that working at camp is something you want to do, it's best to get the application started. Write honest, detailed answers to the application questions and provide relevant references from teachers, coaches, youth leaders or pastors. Avoid historical figures, pets, mythical creatures or Bible characters – yes, camp administrators have seen it all and they want to hear from real people who know you. When camp staff reach out to get in touch with you, reply promptly and professionally.
And who knows? Learning about camp, praying, reflecting on your priorities, chatting with the fam and sending in an application could be the beginning of a wonderful adventure for you. Before you know it, you could be teaching 13-year-olds to paddle board in the afternoon sun or nestled into a sleeping bag praying over each of the little ones in your care.
If you're ready to get started on this journey, get started by checking out a local camp right now!
InterVarsity Pioneer Camp Pacific (British Columbia)
InterVarsity Pioneer Camp Alberta (Western Alberta)
InterVarsity Circle Square Ranch Halkirk (Central Alberta)
InterVarsity Circle Square Ranch Wolf Creek (Saskatchewan)
InterVarsity Circle Square Ranch Spruce Woods (Central Manitoba)
InterVarsity Pioneer Camp Manitoba (Island on Ontario-Manitoba border)
InterVarsity Pioneer Camp Ontario (Muskoka region, Ontario)
InterVarsity Circle Square Ranch Grand River (Southern, Ontario)
InterVarsity Circle Square Ranch Big Clear Lake (Eastern Ontario)
Related posts